Thanks for reading our blog,

Using the Phonics Chip Kit™ to provide Intervention Strategies for Reading.
Phonics Chip Kit, Lesson 5.2 Sample
The Phonics Chip Kit™ helps teachers explain phonics patterns using manipulatives and sound-spelling mapping. Each kit helps teachers focus on sound-spelling pattern identification rather than word reading and directs student's attention to identifying individual phonemes in words and analyzing sound-spelling patterns. Each kit provides strategies for identifying different sound-spelling patterns in words.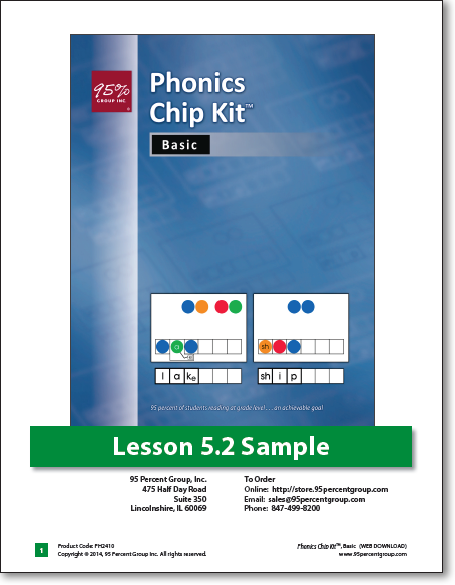 Phonics Chip Kit™, Basic includes materials for 32 one-syllable phonics concepts, including:
Short vowels (6 skills)
Blends (7 skills)
Digraphs (6 skills)
Long Vowels and Phonograms (12 skills)
Simple Past Tense (1 skill)