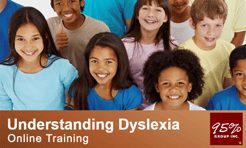 TRAINING VIDEO SAMPLE Brain Research Methods
In this video Dr. Marianne Wolfe, a researcher at Tufts University explains how children with dyslexia use an altogether different brain circuitry activating more areas in the right hemisphere. Watch this segment to find out how brain processes impact reading development.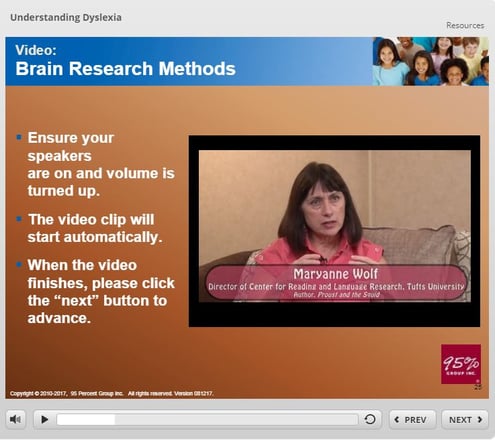 NARRATED INTERACTION SLIDES
In addition to expert videos, Understanding Dyslexia continues to explore the brain through the use of engaging narrated interaction slides.
Over the past 20 years, there has been a great deal of research on the brain and reading difficulties.
In this online course, eductors will learn more about genetic studies and how the brain of a student with dyslexia

processes reading tasks differently.