Study Indicates Significantly Improved Student Outcomes
95 Phonics Booster Bundle™: Tune-Up Grades 1-3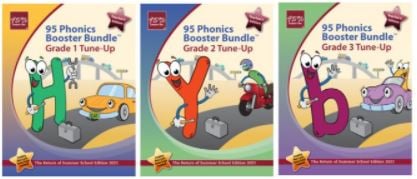 How will your school address unfinished learning this fall?
As schools across the country return to the classroom and review their EOY data, many will be alarmed at the number of students starting the year below or well below the benchmark. Unfortunately, many of these students could not attend summer school, and these learning gaps may have widened over the summer.
Our proven Summer Booster Bundle content provides a critical Fall Phonics Tune-Up for all Students.
An independent study was conducted to evaluate the impact of the 95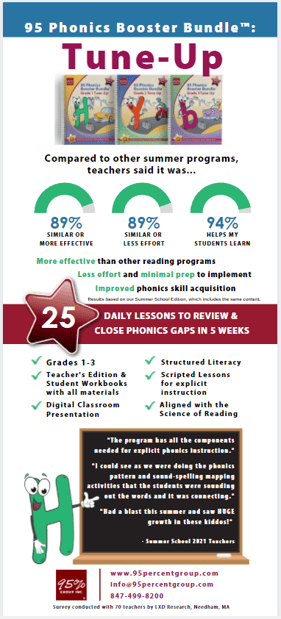 Phonics Booster Bundle™: Summer School Edition (SSE) on phonics growth using the SSE assessment measures. The results showed that all grades demonstrated significant gains. The main takeaway from this study was that:
"95 Phonics Booster Bundle: Summer School Edition effectively increases students' phonics skills in a four-week summer program, helping close phonics gaps before the start of school."
We know that schools will be facing unprecedented challenges when classes resume for the 2021-2022 school year.
That's why we decided to take 100% of the content from the Phonics Booster Bundle™: Summer School Edition 2021 and offer it as a Phonics Booster Bundle™: Tune-Up to quickly and explicitly address key phonics concepts during the first five weeks of school.
Download a full-size copy of the Tune-Up infographic.
Give your students a daily phonics Tune-Up.
Tune-Up provides targeted structured literacy instruction that is systematic, sequential, and cumulative and can be taught in 20-minutes for 25 days. Or, teachers can elect to focus on specific skills that students need to urgently master. The

lessons can be taught whole class to supplement your core, with Tier 1 small groups, for Tier 2 intervention, tutoring, and with students on an IEP.
Teacher's Package and Student Workbook Package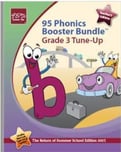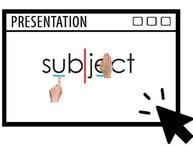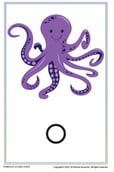 Teacher's Package

includes a printed spiral-bound TE with scripted lessons, teacher materials, access to a secure site containing the HTML presentation files to be used during instruction, and
a recorded on-demand teacher training. The program requires minimal teacher prep and allows teachers to address student skill deficits effectively.
Watch the Digital Presentation Demo below to see how Tune-Up can be used in your classroom or remotely.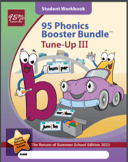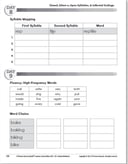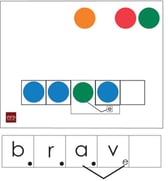 Student Workbook Package

includes pages for sorting words, writing dictated sentences,

decodable passages, and a removable insert with individual student manipulatives. Workbooks
are available in 5-packs to enable flexible ordering for varying class sizes.
Digital Presentation Makes Lessons More Engaging
Watch the video to see how the animated HTML Digital Presentation guides the lessons and helps teachers quickly navigate the various instructional components. The presentation files provide an adequate visual that mirrors the gradual release process found in the instructional dialogue of the Teacher's Edition.
We recommend using a wireless presentation remote to maximize the learning process and provide seamless lesson delivery. Tune-Up Digital Presentations are available as a 90-day or 180-day subscription and are renewable yearly.
Download the Tune-Up Overview and Sample Lessons
Complete the form to download the Phonics Booster Bundle™: Tune-Up Overview and a Lesson Plan samples from each grade level.
Questions?
Contact us: sales@95percentgroup.com.